Date: Sunday, April 14 2019
Time: 19:00 - 00:00 (GMT)
FG Type (Classic or Unity):
Ruleset: Pathfinder Society
Games Master: Trennik
Minimum Players: 3   Maximum Players: 6
Booked: 6   Pending: 0
Available: 0
Attendees

Confirmed:
Armagile
Garrett The Ferret
Landanderiel
Saqcat
bairned
iridescence
Pending: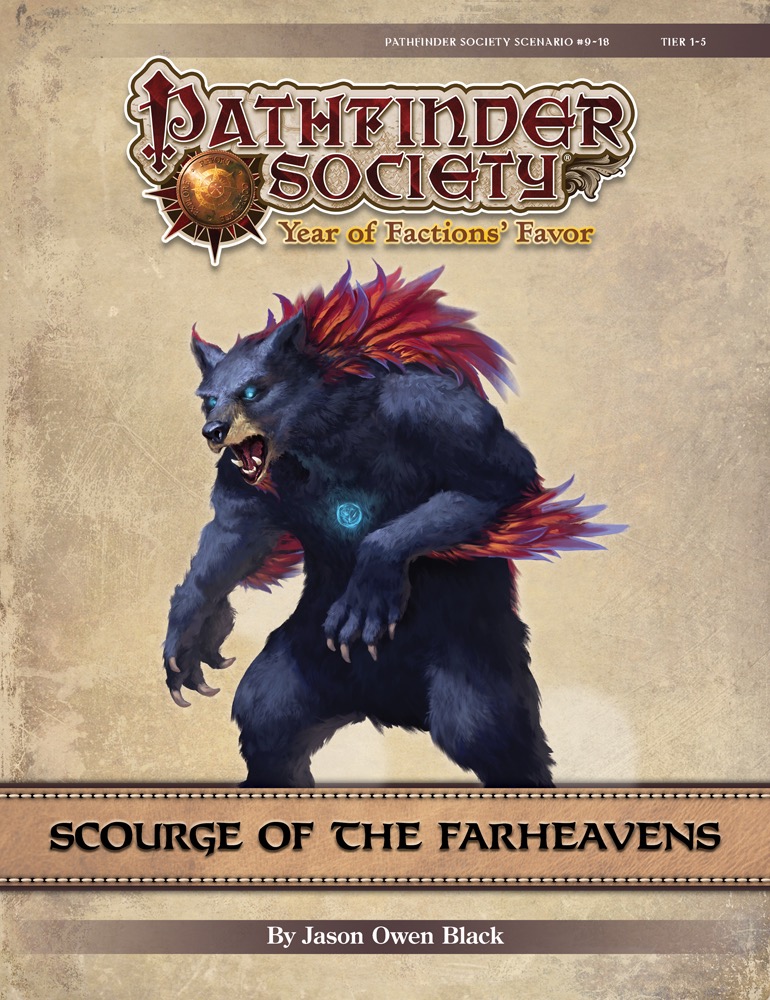 A Pathfinder Society Scenario designed for levels 1–5. (Sub-Tiers 1-2 / 4-5)
►Click here for more details of playing Pathfinder Society at FG-CON 14!
When the Worldwound opened, tearing apart Sarkoris with a flood of demons, thousands of Sarkorian refugees sought shelter in nearby lands. Those who found no solace with their neighbors traveled far to the east, into the wilds of Iobaria. Among these was the Farheaven clan, which settled in the forests and faded into obscurity over the past century. Now that the Mendevian Crusades have fought back the demons and reclaimed a large amount of territory, the Pathfinder Society's begun the difficult task of studying the Sarkorian ruins to piece back together their shattered traditions and recover lost heirlooms.
Unfortunately, the Farheaven clan's old stronghold holds secret that archaeology struggles to decipher. To understand this culture, the PCs travel to Iobaria in search of the Farheavens and the oral histories they've passed down for generations. What they find, though, are a devastated people, an abandoned village, and a murderous god. Can the PCs save this clan and preserve its history?
Written by Jason Owen Black.
NOTE: This GM has an Ultimate FG license and anyone may play, including those with unlicensed/free clients.
Bookings
This event is fully booked.