Date: Saturday, April 13 2019
Time: 19:00 - 04:00 (GMT)
FG Type (Classic or Unity):
Ruleset: Pathfinder Society
Games Master: Uktar
Minimum Players: 3   Maximum Players: 6
Booked: 0   Pending: 1
Available: 6
Attendees

Confirmed:
Pending: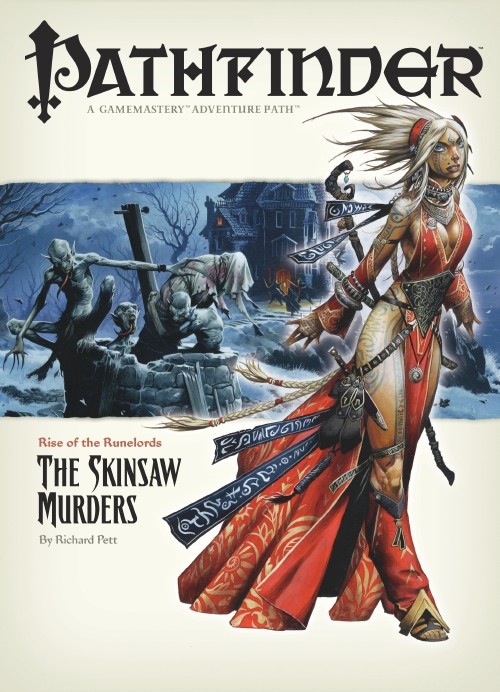 PFS Sanctioned Content, Levels 4-6. Players earn 3XP and 4 prestige (normal progression) upon completion.
All players must have valid PFS number (GM can help set you up with PFS number, if necessary.)
►Click here for more details of playing Pathfinder Society at FG-CON 14!
Ancient Thassilonian ruins have been discovered in Varisia, under the sleepy fishing village of Sandpoint. But the Pathfinder Society's efforts to explore the ruins have been thwarted by a recent string of grisly murders plaguing Sandpoint. Venture Captain Sheila Heidmarch needs a group of agents with keen minds (and strong stomachs) to solve these murders so the excavation can resume.
Written by Richard Pett
NOTE: This GM has an Ultimate FG license and anyone may play, including those with unlicensed/free clients.
Bookings
Bookings for this event have now closed.