Date: Sunday, April 14 2019
Time: 19:00 - 00:00 (GMT)
FG Type (Classic or Unity):
Ruleset: Pathfinder Society
Games Master: KevenSimmons
Minimum Players: 3   Maximum Players: 6
Booked: 3   Pending: 0
Available: 3
Attendees

Confirmed:
Pending: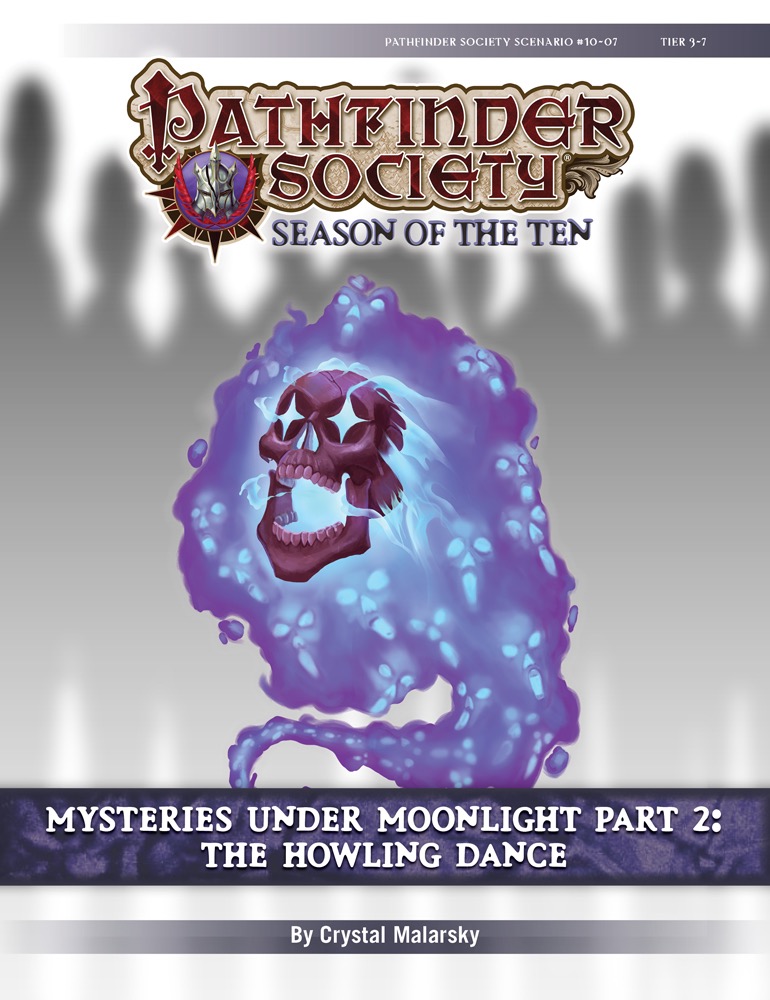 A Pathfinder Society Scenario designed for levels 3-7. (Sub-Tiers 3-4 / 6-7)
►Click here for more details of playing Pathfinder Society at FG-CON 14!
With the unique blessing of a celestial ambassador, the PCs depart Magnimar and rush into the Mushfens swamp, chasing after the malevolent mastermind behind the corruption of several of Magnimar's iconic monuments. This mastermind isn't the only one who wants to see the PCs perish in the swamp, however. If the PCs are to find the mastermind and undo these schemes, they'll need to keep their wits sharp and make the most of their newfound powers.
The Howling Dance is the first scenario in the two-part "Mysteries Under Moonlight" campaign arc. It is preceded by Pathfinder Society Scenario #10-05: Testament of Souls. It is beneficial, but not required, to play both scenarios in order.
Written by Crystal Malarsky.
NOTE: This GM has an Ultimate FG license and anyone may play, including those with unlicensed/free clients.
Bookings
Bookings for this event have now closed.