Date: Saturday, April 9 2016
Time: 20:00 - 00:00 (GMT)
Ruleset: Revolution D100
Games Master: RosenMcStern
Minimum Players: 3   Maximum Players: 6
Booked: 0   Pending: 0
Available: 6
Attendees

Yerlissa the Rogue was a champion of the Dark Goddess who stole the most precious artefacts to offer them to the Shrouded Lady. But she made a fatal mistake when she had a child with a mere human, as her dark taint became evident in the little boy. The Servants of the Bright Gods took her child into custody just a few days before her mysterious disappearance, and no one so far has been able to recover the poor inhuman infant. As Champions of Darkness, the player characters must challenge the light cultists to recover the little boy and restore his rightful shadowy heritage.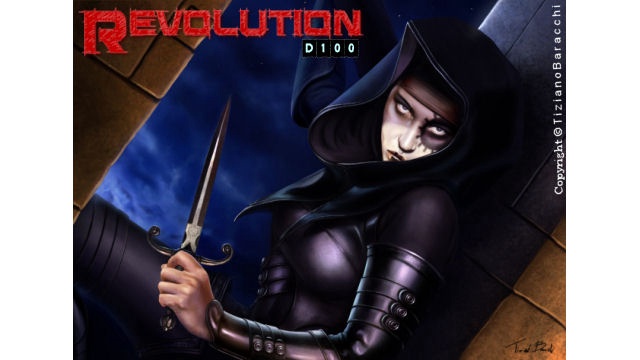 Revolution D100 is a new OGL ruleset that injects some modern concepts into the tradition of classic D100 games. FG-CON 8 marks its first "official" appearance for those who did not back its crowdfunding campaign in 2015. We will provide all players with a link to the latest version of the SRD before play begins, and a library module with the most important tables and charts will be available in game, in addition to a CoreRPG extension specific for the ruleset.
Bookings
Bookings for this event have closed. Please leave a Comment or email team@fg-con.com if you wish to pass on some information. You may join the Discord session 10 mins before the session start time to let the GM know you are available as a fill in if there is a no show.