Date: Saturday, April 17 2021
Time: 00:00 - 03:30 (GMT)
FG Type (Classic or Unity): Unity
Ruleset: Alien The Roleplaying Game
Games Master: srbongo
Minimum Players: 3   Maximum Players: 5
Booked: 5   Pending: 2
Available: 0
Attendees

Confirmed:
DerjaegerBill
bananabossman
scornchips
griessen
LordEntrails
Pending: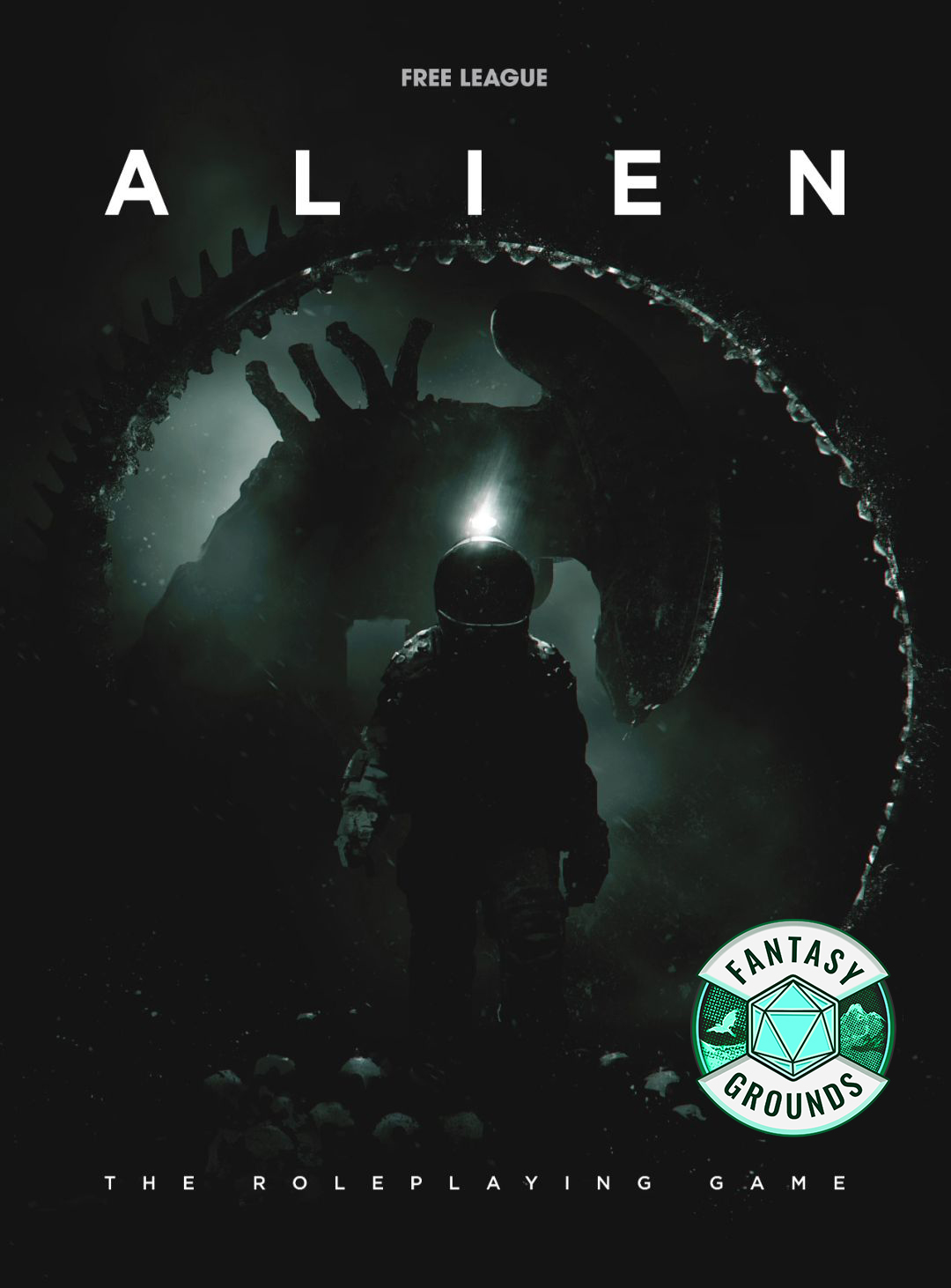 Alien RPG
Far more than a monster-horror RPG, Free League's Alien offers a role playing experience driven by character agendas surrounded by a simple to learn system that still allows for technical strategy.
This event features the cinematic adventure: Last Days of Hadley's Hope and will overview the rules of the Alien RPG. Lethal and unforgiving, the scenario promises to deliver high-tension while the players attempt to escape the horrors of this frontier colony. Pregenerated characters will be provided prior to the event through the discussion below.
Join to play the award wining system and its full-feature ruleset on Fantasy Grounds Unity!
Bookings
This event is fully booked.